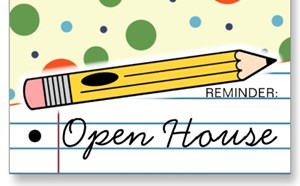 Before Open House, join us on the blacktop for the PTO BBQ from 5-6 P.M.  OPEN HOUSE:  Classrooms will be open from 6:00 - 7:00 P.M. so that you may visit with your scholars' teachers and view some of the work they've accomplished this year. We loo…
Principal's Message
Dear Parents and Scholars,  
Welcome to the 2018-2019 school year!  I am proud to be the principal at Ethan B. Allen Elementary. Allen Elementary is a National Blue Ribbon and California Distinguished School as well as one of the highest ranked elementary schools in Orange County. We pride ourselves on our reputation for academic excellence. The staff and I are committed to providing our students with the academic skills and personal skills that lead to lifelong success!
Allen is focused on our commitment to expanding STEAM (Science, Technology, Engineering, Art, and Mathematics) learning opportunities school-wide.  We have continued to expand our use of flexible seating throughout the school to increase student collaboration and provide students with the skills needed to work in the economies of the future.
Allen is the home school for the GATE (gifted) program for the southern area of GGUSD.  GATE-identified students are placed with their academic peers in classrooms with teachers trained in GATE instructional practices and strategies on how to support their unique social-emotional needs.​
At Allen we strongly believe in educating the whole child through opportunities in the Arts and advanced studies. This will be our fourth year as part of the DMIS (Disney Musicals in Schools) program, with over one hundred students, teachers, and parents involved in our production of Cinderella. In addition, we offer after-school programs, including Academic Chess, Build-It Workspace, and Skateboarding. Allen is very proud of our 6th grade Academic Pentathlon teams which have won first place in the County for seven of the past eight years!
It is my belief that schools and families must work together as partners to ensure the success of our students. I look forward to continuing this partnership with you.  To all our new families, please feel free to stop by and introduce yourselves.
I look forward to another wonderful year!  If my staff or I can be of any assistance, please do not hesitate to call.
Respectfully,
Dr. Andrew Heughins, Principal
Our School
Ethan B. Allen is one of three GATE sites in GGUSD serving the students from the community and the southern part of the district. Allen is one of the highest performing elementary schools in the county in state rankings.
Allen was named a National Blue Ribbon School in 2011 and 2020, and a California Distinguished School in 2004, 2010, 2014, and 2018. In addition, Allen has also won the top division of the Orange County Academic Pentathlon for seven of the past eight years.
Each spring, Allen produces a musical as part of the Disney Musicals in Schools program.  This year we will be presenting "Jungle Book" with over 100 students participating as part of the cast, crew, and artistic staff.  Allen also hosts an after-school Academic Chess program, and Coding classes.
Parents are encouraged to volunteer in our classrooms.  Our parents also are an integral part of our annual Lunar New Year festival, providing assistance in the student performances and decorating for the event.  In addition, parents join our students for lunch in the lunch area on a daily basis.
Ethan Allen has an active Parent Teacher Organization (PTO) that raises funds to support field trips, our library, and other school improvement projects.  PTO meetings take place in our library on the first Monday of the month.